Shopping Cart
Your Cart is Empty
There was an error with PayPal
Click here to try again
Thank you for your business!
You should be receiving an order confirmation from Paypal shortly.
Exit Shopping Cart
It's a force that carves valleys, forms caves, and washes away nutrients in our soil. It also helps distribute crucial minerals and nutrients into the food chain and form majestic streams and rivers. Erosion is a natural force unlike no other, and must be considered for so many areas in our everyday lives. Erosion must be accounted for when building roads, bridges, and buildings. It plays a major role in field planning and daily operations of farms. It destroys while simultaneously crea...
Read Full Post »
Overdevelopment is a major issue. It effects our air, soil, and water quality. It can cause issues with our infrastructure. Most of all, overdevelopment displaces wildlife and removes greenspace. That's not all, but if we started listing all the reasons it's an issue, we'd be here for quite some time. Really, it's hard to think of any part of our everyday lives that aren't in some way effected by overdevelopment. There are some solutions, though. Solutions that c...
Read Full Post »
Spring Cache In Trash Out® Meetup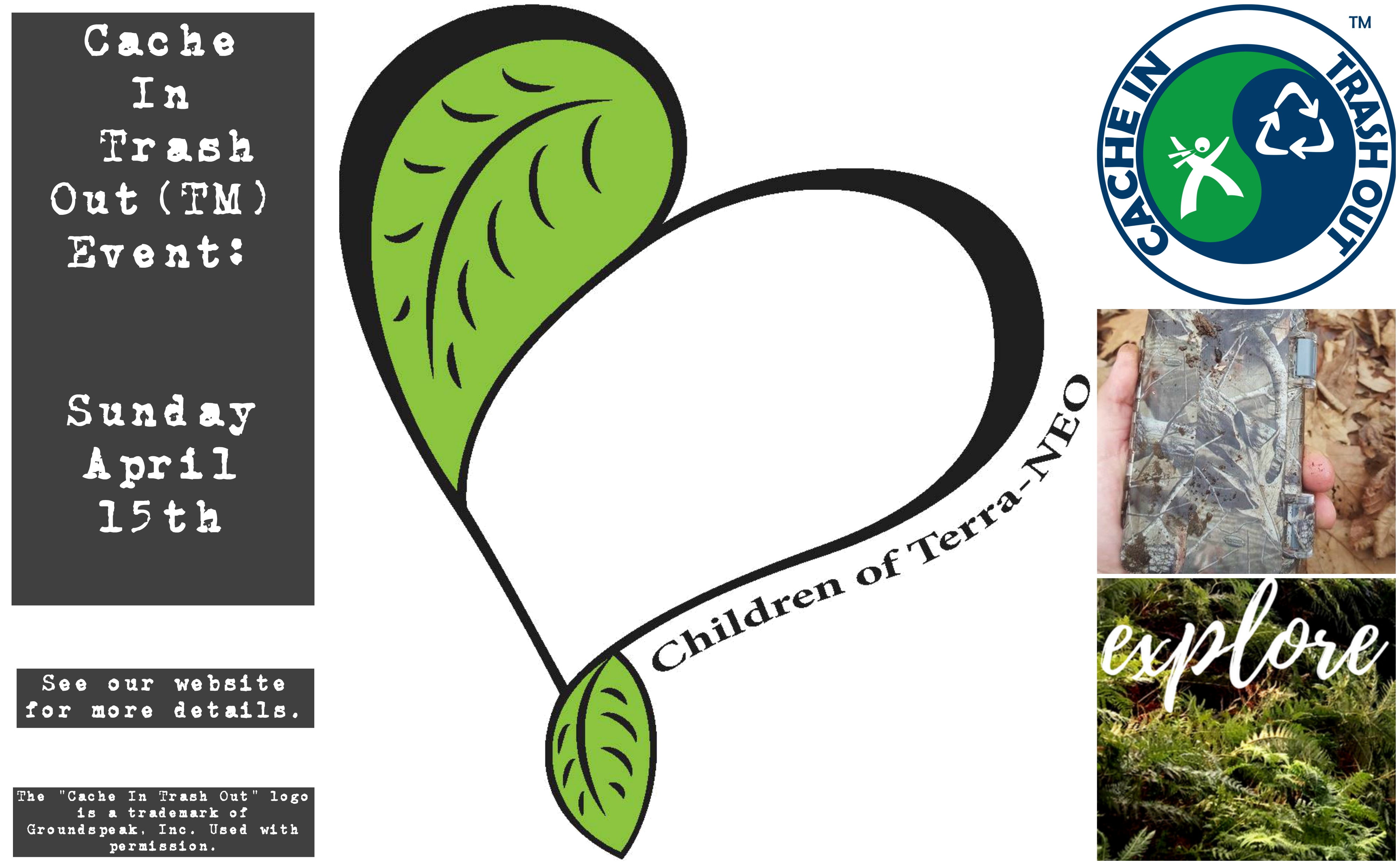 Date: Sunday, April 25th
Starts: 2:00PM
Ends: 5:00PM
Location: Brecksville Metroparks Reservation
 
Meet up with other geocachers in the beau...
Read Full Post »
Hello, everyone! Just wanted to post a quick update and let everyone know what is going on with our watershed/river cleanup project!
At the moment, we have a target area in mind and a plan ready to be put into place. We have located a stream in an area that is wrought with litter, debris, and pollutants. This stream is important as it feeds into the Chippewa Creek, which is a crucial waterway for both wildlife and human activity alike. Since this area is entirely on private property, we...
Read Full Post »
Our water is important!
Who doesn't love a glass of cool, crisp, clean water? I know I do. I also know that water is a fundamental piece of our existence. Water makes up about sixty percent of the human body, and covers more than seventy percent of the surface of our planet. Without water, we simply cannot exist. Unfortunately, close to 800 million people have no access to clean water, according to UN-Water. In some cases, this ...
Read Full Post »
/