Spring Cache In Trash Out® Meetup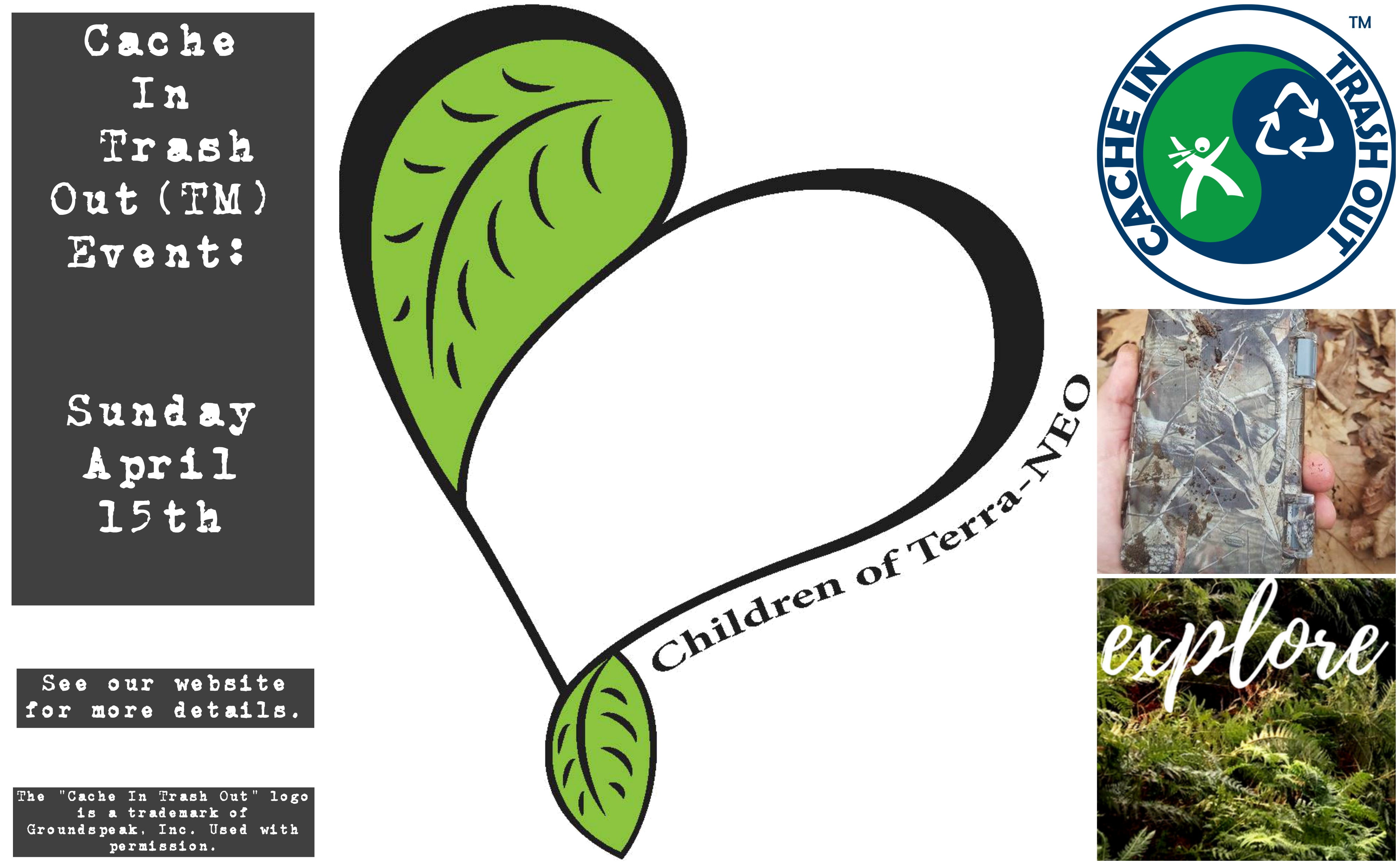 Date: Sunday, April 25th
Starts: 2:00PM
Ends: 5:00PM
Location: Brecksville Metroparks Reservation
 
Meet up with other geocachers in the beau...
Read Full Post »
It's world population day! That means today is a day to not only reflect on our population and its effects on the world, but to take action to help our planet and its people as our numbers continue to grow.
What is world population day?
Back in 1989, the UN Development Programme suggested that July 11th should be a day to turn our focus towards the issues that surround our population. Since then, each year tends to follow a theme surrounding a specific populat...
Read Full Post »
Hello, everyone! 
I just wanted to drop a quick update on what is happening with our watershed cleanup project. Currently, we are still awaiting responses to the requests to access that were sent to the property owners. Without their permission, we cannot access the target site for this cleanup. In the meantime, we are looking into other cities and other areas in need of cleanup and restoration, and are considering a date in October (somebody say Halloween themed event?!).
We...
Read Full Post »
Hello, everyone! Just wanted to post a quick update and let everyone know what is going on with our watershed/river cleanup project!
At the moment, we have a target area in mind and a plan ready to be put into place. We have located a stream in an area that is wrought with litter, debris, and pollutants. This stream is important as it feeds into the Chippewa Creek, which is a crucial waterway for both wildlife and human activity alike. Since this area is entirely on private property, we...
Read Full Post »